Cooperate
Involve institutions, associations, businesses and individuals, without whose contribution achieving your target is unthinkable.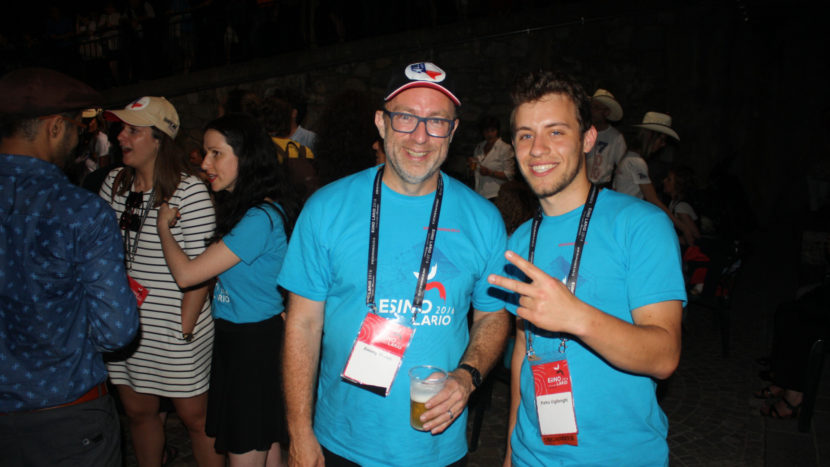 Wikipedians and Esinese wore the same T-shirt, under the banner of volunteering to promote shared assets. On the left in the photo, Wikipedia founder Jimmy Wales. (Photo by Dario Crespi, Wikimedia Commons)
Invest in what is already available
Make the most of existing infrastructure: private homes can become hotels, the gym a conference hall.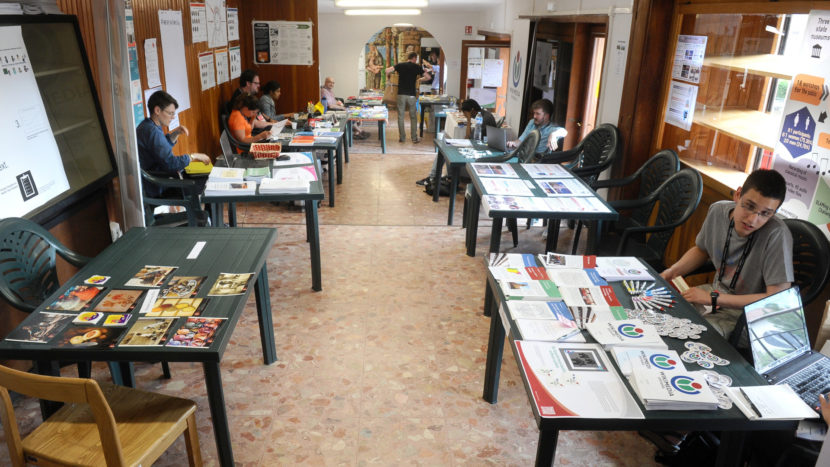 The spaces next to the Village Council that used to house the Museo delle Grigne, which moved to new premises in 2016, were used during Wikimania as a Community Village and later to host the headquarters of some of the village associations. (Photo by Niccolò Caranti, Wikimedia Commons)
Invest in what will remain useful
Buy whatever can be reused after the event, hire the rest.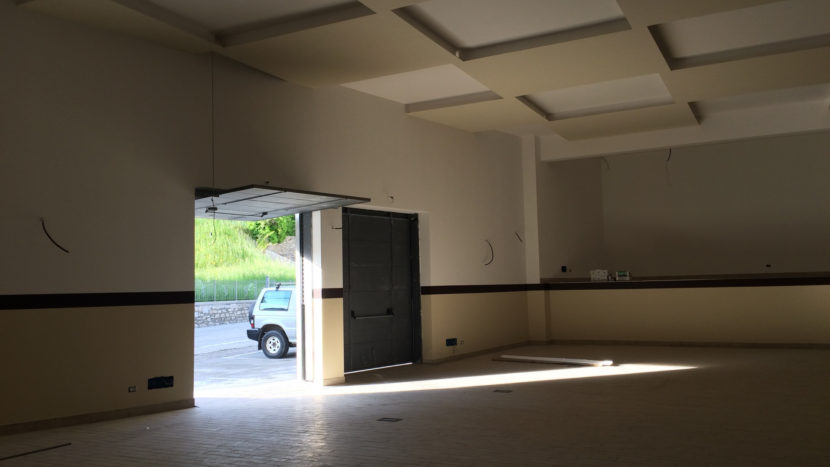 Closed since the 1970s and used at length as a warehouse, for Wikipedia the Cineteatro was refurbished and converted into a multi-purpose hall complete with wi-fi . In fact, optical fiber was brought to Esino Lario specifically for the event. (Photo by Iolanda Pensa, Wikimedia Commons)
Scalability
Document everything down to the minutest detail, so that the event can be replicated.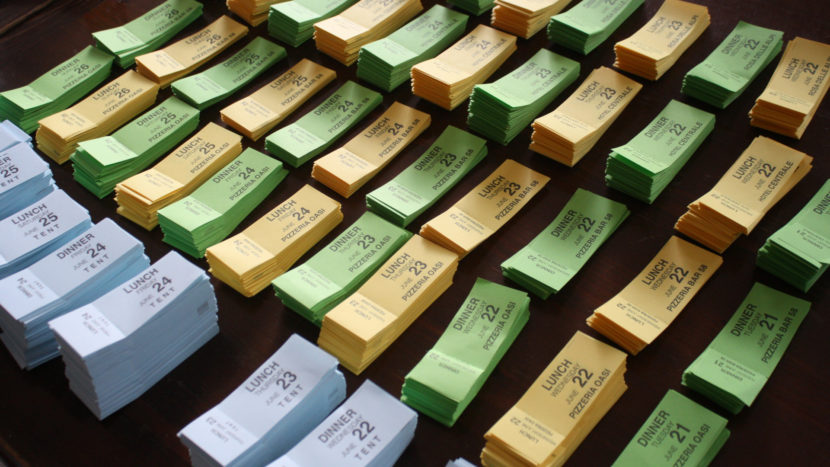 Each Wikimania participant received a book of meal vouchers indicating where they could eat individual meals, distributed over different eating places: in this way they were able to avoid queues, try different dishes, sit next to new people and get to know them. (Photo by Dario Crespi, Wikimedia Commons)
Have fun and experiment
Work with a playful spirit, to motivate people and stimulate ideas.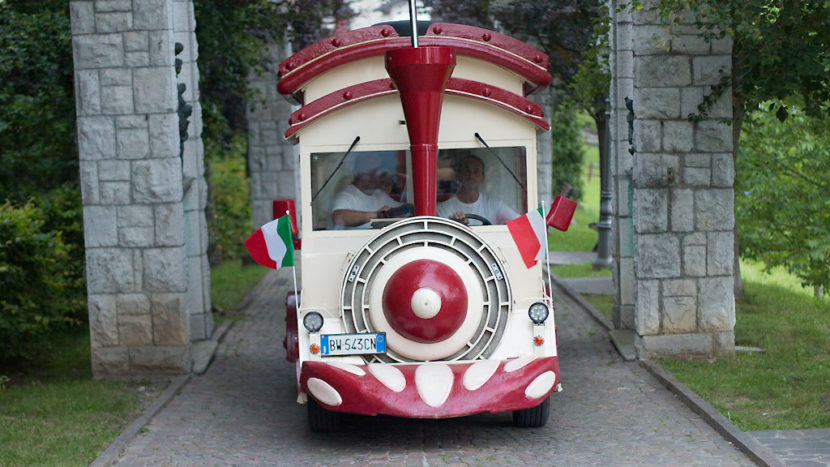 A passing remark taken seriously: so in Esino for Wikimania, to complete the system of buses, electric cars, car sharing and spontaneous lifts organized for the event, a little train was brought in to facilitate links within the village between the various event venues. (Photo by Martina Corà, Wikimedia Commons)